My Education:
Dr. Anna Falkowski received an Honours Bachelor of Science degree in Physiology from the University of Western Ontario, where she finished an undergraduate thesis at the Lawson's Research institute (department of Obstetrics and Gynecology) in 1999. She went on to pursue her interest in the Health Sciences field by completing four years at the Canadian College of Naturopathic Medicine, where she graduated as a Naturopathic doctor in May of 2003.
Dr. Anna has taken additional training in Prescribing to allow her to offer Bio-identical hormone therapy and Dessicated thyroid hormone to her patients
A Little About Me:
Over the last several years I've taken a deep dive into the field of Women's health. I'm passionate about working with women to help them address their HORMONAL imbalances, whether it's during the perimenopausal years or if they are experiencing PMS, endometriosis, PCOS or fertility Issues.
I have experienced first hand the effects of stress and modern day life on a women's delicate hormone cycle, and I'm determined to help Women navigate the often frustrating and debilitating effects of hormone changes.
I believe in listening to your stories and testing thoroughly to truly understand where your body needs support. I often use a combination of blood testing and DUTCH test (Dried Urine Test for Comprehensive Hormones) to get the full picture.
I have taken additional training to allow me to prescribe bio-identical hormones (Estrogen and Progesterone) as well as Dessicated Thyroid Hormone.
In addition, I have extensively explored the use of Intermittent Fasting and Low Carbohydrate/Ketogenic diets as a tool for treating Insulin Resistance, Blood Sugar imbalances and improving body composition. These tools can be very helpful when dealing with weightloss resistance due to underlying metabolic issues (and general aging!).
My other passion is ANTI-AGING! I have always believed in healthy skin from the inside out, and am excited to offer several natural anti-aging therapies for my clients to complement their healthy lifestyle. I have offered Cosmetic Acupuncture for 20 yrs, but have added Micro-needling and Peels to my treatment options which have proven to offer wonderful results in supporting my patients healthy glowing skin.
Fun Facts:
I'm a Mom to 3 very active kids, all of which are competitive swimmers. My husband and I also love fitness and stay active with running, biking, yoga and weight training (to keep my bones healthy!). Keeping my household running smoothly means we all need to feel our best, so my love of preventative medicine starts right at home😊
Other:
Dr. Anna is also passionate about helping children with sensitivities, and has created a line of natural baby skin care products called Olive Baby (www.Olivebaby.ca), and is the co-founder of Plant2Body (www.plant2bodyorganics.com).
Let Vitality Health guide you to your ultimate health Contact Us
Credentials & Affiliations
Honors Physiology (University of Western Ontario)

Naturopathic Medicine (Canadian College of Naturopathic Medicine)
Infertility & Women's health
Cosmetic Acupuncture
Ontario Association of Naturopathic Doctors
Canadian Association of Naturopathic Doctors
College of Naturopaths of Ontario
Weight Loss (Intermittent Fasting, Ketogenic diet, Individualized nutrition)
Women's Health
Fertility
Pediatrics
Nutrition
Anti-aging
Gastrointestinal Complaints
Our Practitioners
Meet our team of licensed and registered health care professionals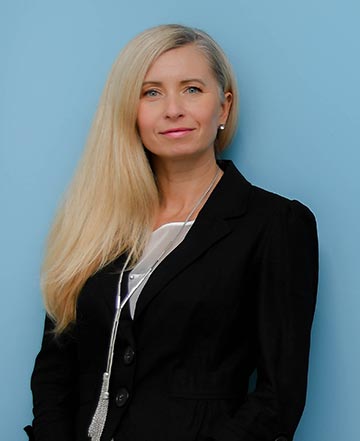 Dr. Anna Falkowski
Naturopathic Doctor, Clinic Director
Dr. Heather Goldthorpe
Naturopathic Doctor
Dr. Stacy Foley
Naturopathic Doctor
Nathan Burbidge
Osteopathic Manual Practitioner
Jonathan Lancia
Osteopathic Manual Practitioner
Vesna Cestaric
Registered Massage Therapist